About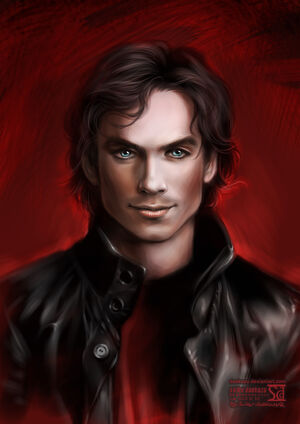 Florent Scabior is the stylist for district 9.
Florent was born to Angelina and Garett Scabior. His mother was a stylist, who was forced to resign, after implementing wings into her back and a gold halo - to make herself look like an angel. It got so bad, she went to the extent of surgically editing herself to glow like an angel. The Capitol decided that Angelina had undergone far too much surgery for her to stay on the games.
Florent was 11 at the time and was very eager to join the Games movement, and when he turned 20, he requested to beome the stylist for 9; partially because it was so unkown and no one knew much about it, but also because he has roots from nine, from his mother's side of the family.
Florent is quiet, soft spoken, and usually knows how to make good judgement. He has a deep voice, ad is very intelligent.
He dresses in fairly normal clothing- leather is his favourite- but he doesnt tend to be too extravagant. He has silver eyes, which are very captivating, and wavy brown locks. Florent has no shortage of admirers in the Capitol- both male and female.